COVID-19 LOCKDOWN - UPDATE
April 16th, 20021. On this date, the Government of Ontario has strengthened and extended the "Stay at Home" restrictions. These new restrictions are to be in place until May 20th at the earliest. If this current set of restrictions manages to reduce the number of daily Covid cases by this time, then we should be able to start our tours again on the Weekend of May 21st, 2020. However, the modelling numbers are suggesting that even if these restriction slow down the number of daily cases, the numbers may still be too high by the weekend of May 21st. With this in mind, our booking schedule for the remainder of May is set to "Call to Book" for those that want to be on a waiting list if we do open again in May. We apologize for this inconvenience and we will fly tours again as soon as we are able to. We are really looking forward to showing off Toronto again! Please check back regularly for updates as we know more.
Our Tours
Look around and see which of our tours is right for you.
City Tours for Two or Three People
Enjoy one of our popular city tours over Toronto. The helicopter seats three passengers and everyone gets a window seat. You can select either a two or three person option.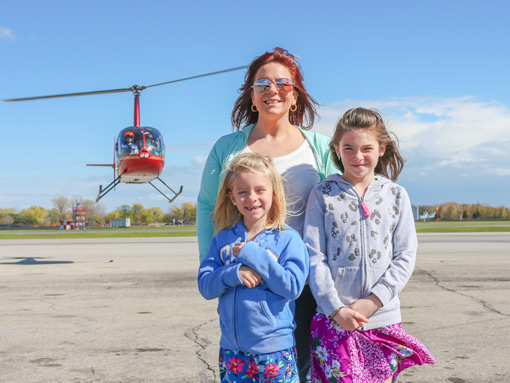 This is our most popular tour. This 15 km tour flies around the downtown core from the Exhibition grounds in the West, to the Don Valley in the East and from the Lake up to Bloor Street in the North.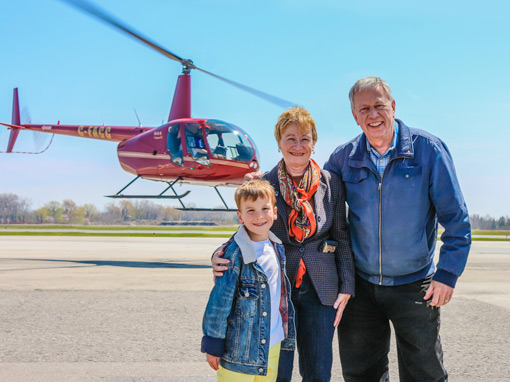 This is the extended tour of Toronto. Not only does this tour fly around the downtown core, we also take you further west to Humber Bay and over High Park and further to the North East where we fly around the Brick Works.
Our Private Romantic Tours
If there is just the two of you, we offer the same tours, but as a private tour, with a souvenir photo.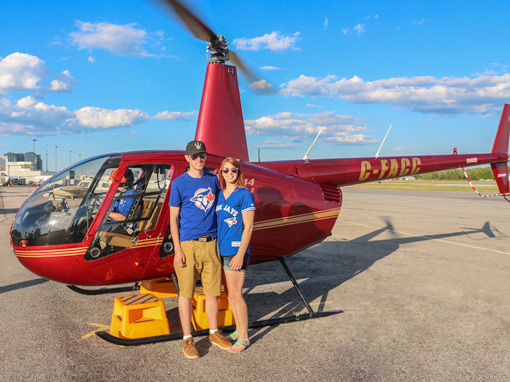 Enjoy a private 15 km tour of the downtown core of Toronto and take home a free souvenir 5×7 print of the two of you in front of the helicopter.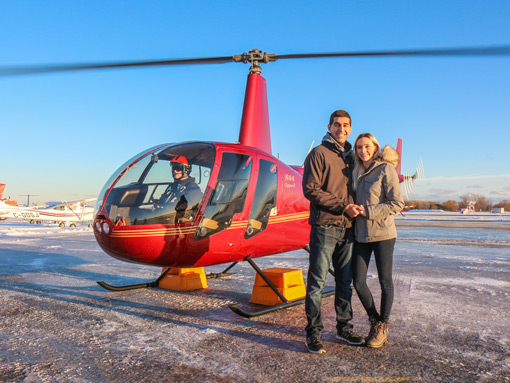 Our 35 km Private tour that will show off all that Toronto has to offer. You also get to take home a free souvenir 5×7 print of the two of you next to the helicopter.
Our Private Twilight Tour
This special romantic tour is sure to impress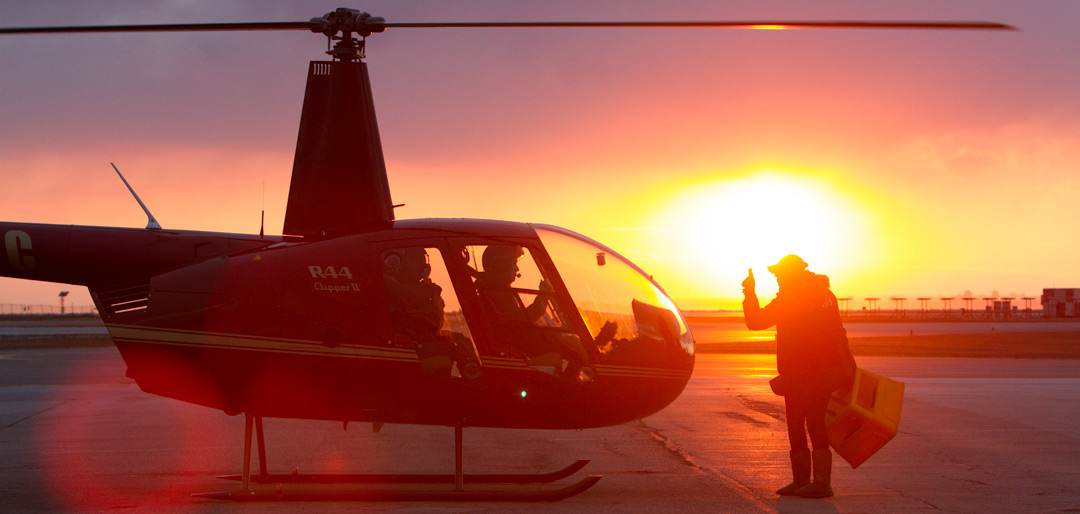 This private tour takes off once the sun sets. Fly our 35 km route over Toronto as the sky darkens and the city really starts to light up. There are only one of these tours a day and it is the pilot's favourite flight. At the end of the flight, you will be presented with a free gift basket with wine, chocolates and a cuddly teddy bear. You will also receive two framed 5×7 souvenir prints of the two of you next to the helicopter.