Our Popular Tour
for $109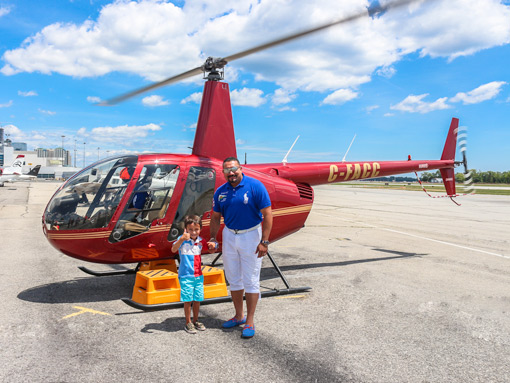 This tour will take you and two others on a 15 km tour past the tallest buildings and most of Toronto's major attractions. You will also have an incredible view of the Toronto Islands and the harbour.
In the News!
Magic Carpet Heli!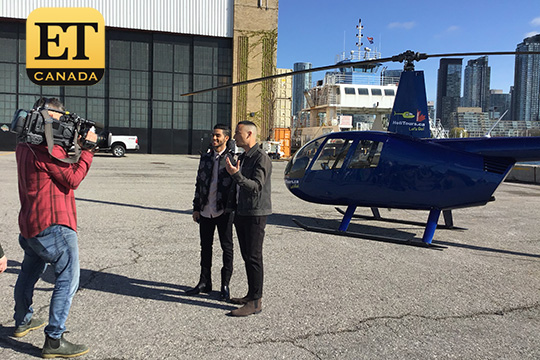 This Friday we were proud to host Aladdin, or at least the actor who plays Aladdin Mena Massoud, as he took Entertainment Tonight Canada on a Magic Carpet Tour of his hometown.
Last Minute Single
for $65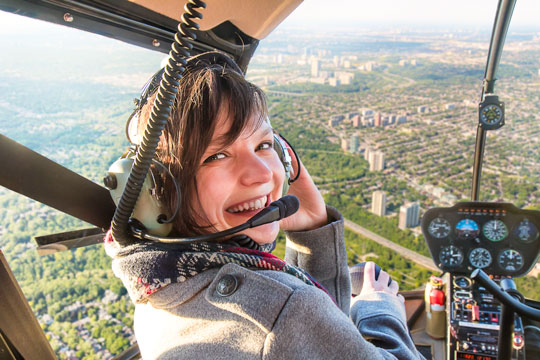 Some of our flights this weekend may have an empty seat. If you only want one seat for yourself this weekend you could save almost 40%. Seats very limited and not always available.
Discover Breathtaking Views
Our helicopter is equipped with large windows at every seat.
Whether you sit in the front or in the back seat, you will have a great view. Every seat has a large floor to ceiling window and there are no obstructions between the back seat and the front. Our helicopter tours make great additions to any vacation package. Flying out of downtown Toronto, Ontario, Canada, we showcase Toronto and it's many attractions including the CN Tower, Roger's Centre, Royal Ontario Museum, Ontario's Parliament, Air Canada Centre, Toronto's picturesque Inner Harbour and so much more. Our helicopter tours are safe and comfortable. Best of all, any of our helicopter tours can be purchased as a Gift Certificate for any special occasion! Our staff is extremely friendly and eager to assist you. To ensure that your visit to Toronto is the best it can be, make your reservation or order a gift certificate today! We Fly Year Round!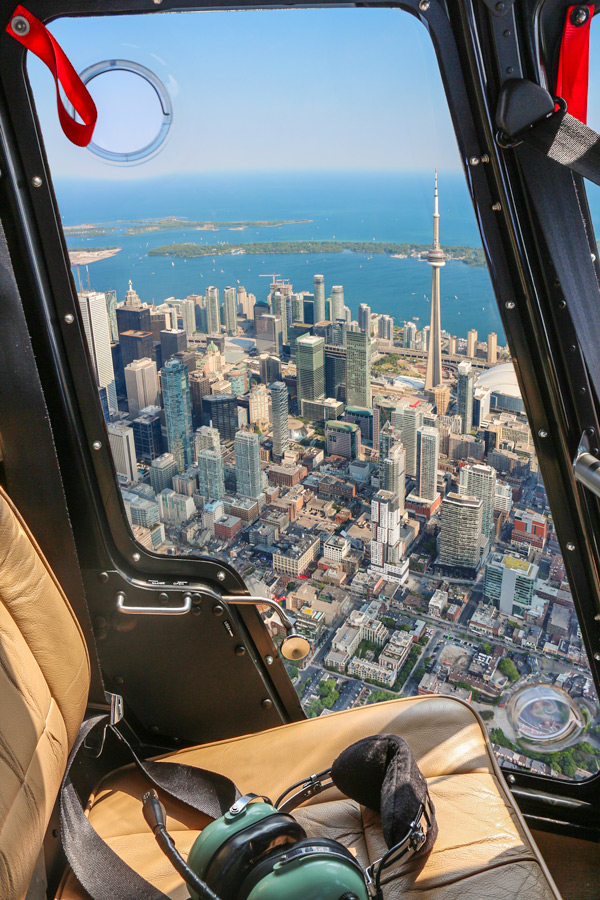 What are you waiting for?