COVID-19 LOCKDOWN - UPDATE
April 16th, 20021. On this date, the Government of Ontario has strengthened and extended the "Stay at Home" restrictions. These new restrictions are to be in place until May 20th at the earliest. If this current set of restrictions manages to reduce the number of daily Covid cases by this time, then we should be able to start our tours again on the Weekend of May 21st, 2020. However, the modelling numbers are suggesting that even if these restriction slow down the number of daily cases, the numbers may still be too high by the weekend of May 21st. With this in mind, our booking schedule for the remainder of May is set to "Call to Book" for those that want to be on a waiting list if we do open again in May. We apologize for this inconvenience and we will fly tours again as soon as we are able to. We are really looking forward to showing off Toronto again! Please check back regularly for updates as we know more.
Our Popular Tour
Starting at $280 for 2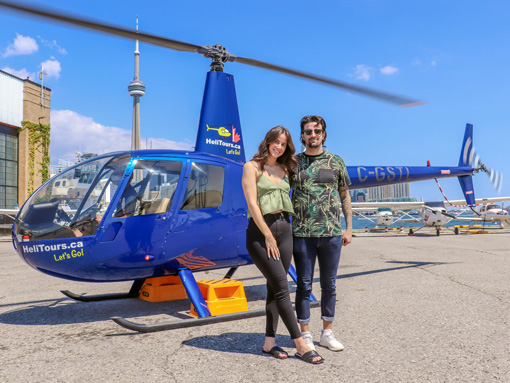 This tour will take you and two others on a 15 km tour past the tallest buildings and most of Toronto's major attractions. You will also have an incredible view of the Toronto Islands and the harbour.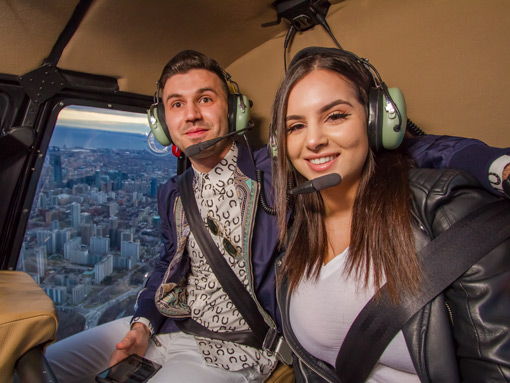 This flight is just for two. Enjoy the magic of Toronto Heli Tour # 1 in the back seat with no one else aboard, except the pilot of course. Bonus gift: a souvenir photo print after the flight.
Discover Breathtaking Views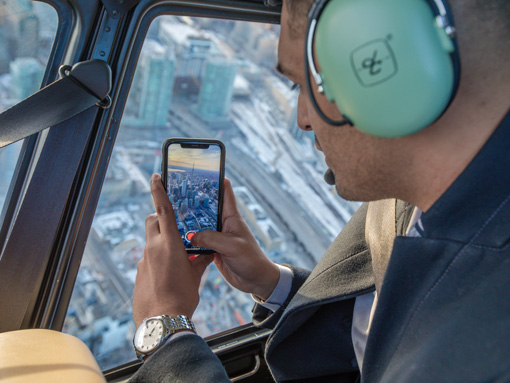 Every Seat is a Window Seat.
Whether you sit in the front or in the back seat, you will have a great view. Every seat has a large window and there are no obstructions between the back seat and the front.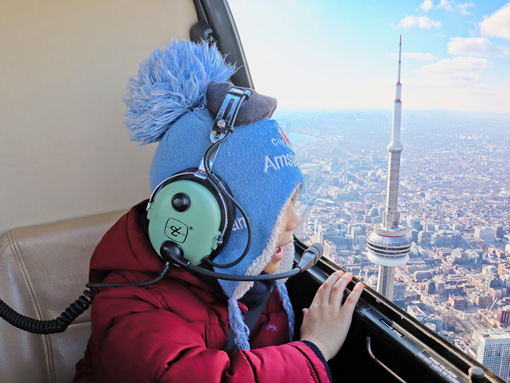 Our helicopter tours make great additions to any vacation package. Flying out of downtown Toronto, Ontario, Canada, we showcase Toronto and it's many attractions including the CN Tower, Roger's Centre, Royal Ontario Museum, Ontario's Parliament, Air Canada Centre, Toronto's picturesque Inner Harbour and so much more. Our helicopter tours are safe and comfortable. Best of all, any of our helicopter tours can be purchased as a Gift Certificate for any special occasion! Our staff is extremely friendly and eager to assist you. To ensure that your visit to Toronto is the best it can be, make your reservation or order a gift certificate today! We Fly Year Round!
What are you waiting for?