Our Popular Tour
for $109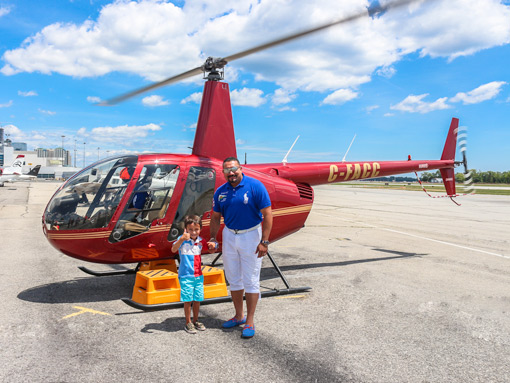 This tour will take you and two others on a 15 km tour past the tallest buildings and most of Toronto's major attractions. You will also have an incredible view of the Toronto Islands and the harbour.
Valentine's Special
Save up to $90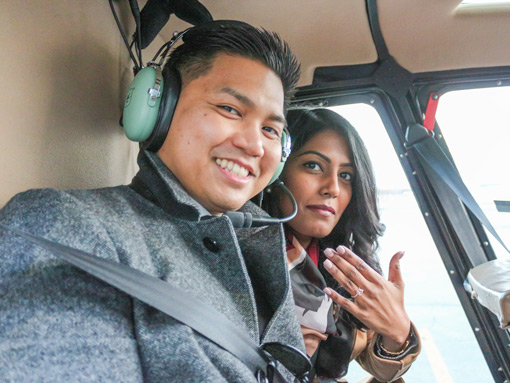 The Holiday season is over and winter has settled in. However, there is something new to be excited about. Valentine's is approaching and Romance is in the air as cupid takes flight!
Last Minute Single
for $65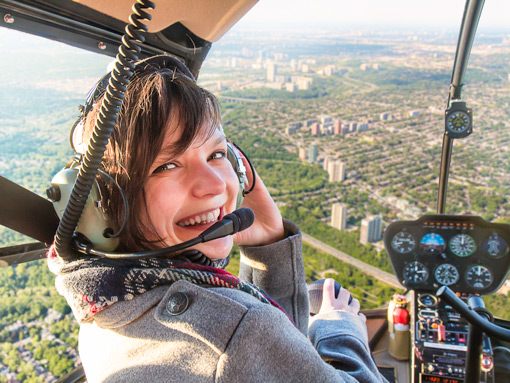 Flying solo this weekend could save you almost 40%. If we have an empty seat this weekend on one of our flights, you could take advantage of our last minute special to experience Toronto from above at an amazing price.
Discover Breathtaking Views
Every Seat is a Window Seat.
Whether you sit in the front or in the back seat, you will have a great view. Every seat has a large window and there are no obstructions between the back seat and the front. Our helicopter tours make great additions to any vacation package. Flying out of downtown Toronto, Ontario, Canada, we showcase Toronto and it's many attractions including the CN Tower, Roger's Centre, Royal Ontario Museum, Ontario's Parliament, Air Canada Centre, Toronto's picturesque Inner Harbour and so much more. Our helicopter tours are safe and comfortable. Best of all, any of our helicopter tours can be purchased as a Gift Certificate for any special occasion! Our staff is extremely friendly and eager to assist you. To ensure that your visit to Toronto is the best it can be, make your reservation or order a gift certificate today! We Fly Year Round!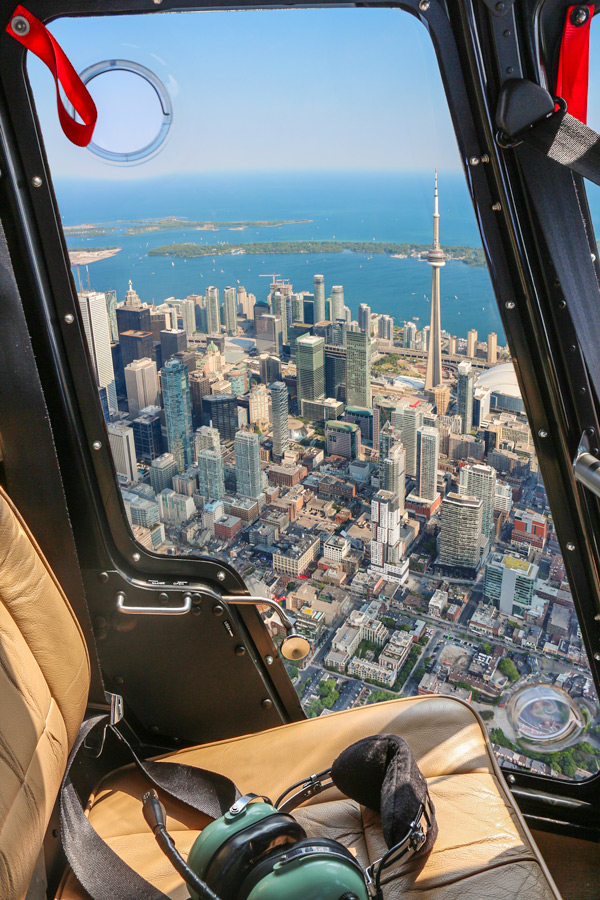 What are you waiting for?